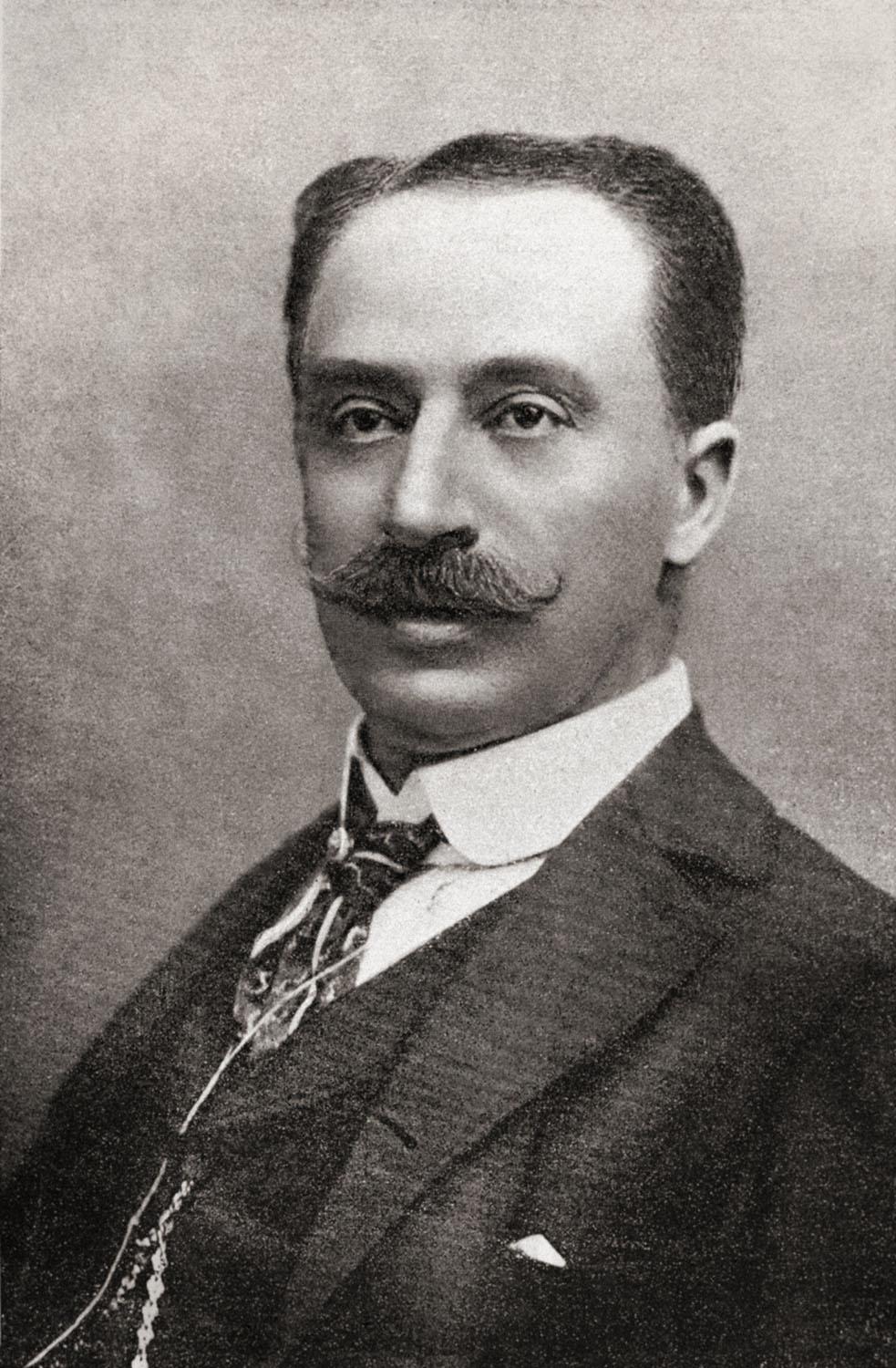 GIUSEPPE SACCONI
GIUSEPPE SACCONI
Giuseppe, son of Count Luigi and Teresa Massi, was born in Montalto in 1854. He studied art in Fermo, at the renowned "Montani" Institute for arts and crafts; here his precocious talent for drawing was cultivated and appreciated by the main exponents of neoclassicism in the Marche region, namely the architect Gianbattista Carducci – whose studio he frequented – and the sculptor Emidio Paci. Encouraged by these plaudits, after completing his studies in the Marche region, he enrolled in the architecture course at the Institute of Fine Arts in Rome. His ecclesiastical uncle Carlo Sacconi (Cardinal and formerly apostolic nuncio to France) also lived here. In 1874, he obtained a boarding school grant from the Pio Sodalizio dei Piceni. This school helped intellectually gifted young people from the Marche region, who wanted to continue their higher studies in Rome.
In 1884, he participated in the international competition for the National Monument to Vittorio Emanuele II in Rome, better known as the Vittoriano or "Altare della Patria". Sacconi won and from that moment devoted all his energies to directing the construction site of what was to be the most important monument of Rome, the capital of Italy. He took care of every smallest detail, constantly drawing construction and stylistic details. He skilfully solved many construction problems which soon emerged, above all due to the presence of large cavities dug in the hill of the Capitol in ancient times. The works, which began in 1885, occupied him throughout his life and finished several years after his death. His studio was located inside the monument, in the premises currently hosting the Shrine of the Flags. The most up-to-date art critic today regards the Vittoriano, with its neoclassical and eclectic imprint, as an important step in the search for a national style, which was to characterize the newly-established Kingdom of Italy.
Following the Vittoriano project, Sacconi was commissioned to redesign Piazza Venezia (Rome) and the tomb of Umberto I in the Pantheon. In 1891, following a reform concerning the protection of architectural heritage, the superintendence of monuments was established. Sacconi was in charge of the Regional Office for Umbria and the Marche region: in the eleven years as director, he undertook 111 restoration interventions of a conservative, reconstructive, consolidation and functional type. Two of these are the intervention on the Basilica of San Francesco in Assisi and the restoration of the Basilica of the Holy House in Loreto. The important work of cataloguing undertaken by Sacconi must also be recognized: it provides a reliable and updated knowledge of the monumental heritage.
He died in Pistoia on 23 September 1905 from a cerebral haemorrhage. Angelo Conti in the "Marzocco" magazine of 1 October 1905 wrote: "With Giuseppe Sacconi, the greatest musician of the (architectural) lines of our time has disappeared".